Dofus Touch Tricks: Methods Of Making Kamas Fast
Dofus Touch is a free-to-play mobile strategy MMORPG developed by Ankama Games for iOS and Android platforms. The thing is that the most important currency at the game is the Dofus Touch Kamas and in order to get these Kamas you will have to start clearing out as many dungeons as you can and kill many monsters or the easiest way is to pay a visit to the game market and start purchasing Kamas with money, so we decided to create some tips to help you out with playing the game and to save your money as well.
The key task is to look for the methods of making kamas faster. There are four of the most effective tips to earning kamas for your solo playing needs.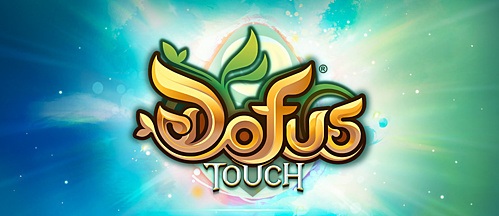 Dominate In Koloseum PvP
With the help of a low-level PvP set and a solid class build, you can dominate the koloseum and start racking up kollo tokens which can be traded and then eventually net you millions of kamas (if you rise up in the ratings and really master the art of koloseum ownage.) The real danger here is in "overleveling" your assigned PvP alt and prematurely losing your edge; instead, put most of your XP on your mount and guild to squeeze as most kamas per level.
Pet Taming And Training
While not a fast method to earn Dofus Touch kamas, pet taming and training can deliver millions of kamas with little initial cash investment, You will need to first scan the market for the most expensive and in-demand pets at the moment such as nomoons.
When trained to have max stats, these pets can sell for several millions of kamas each, making them worth the hassle of feeding them every12 hours or so based on their preferred diet. This method is also not time-intensive, but it does require you to be constantly logging into the game to perform routine pet training even during the busier weekdays, which can be a deal breaker for exclusively weekend players.
Selling Almanax Trade-ins
Take advantage of the predictable schedule for Almanax trade-ins by stocking up on the items that will be in-demand them a week or two before, and netting yourself a cool profit when you sell them near or during the actual day of the trade-in. Most casual players will not have the foresight to farm ahead of time, so you will have less competition for gathering the required offerings. As a nice extra, you will always have the offering to net the kama and Meridian bonuses for the day.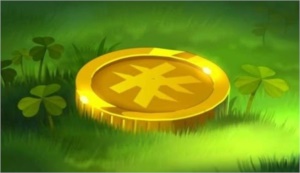 Buying And Selling Runes
Presumably from the four tips above, you will have accumulated a substantial stash of kamas. Before you on a spending spree, you should consider using it to fund the fifth - and possibly most lucrative - method: Buying and selling runes. Consider targeting MP runes, Pa prospecting runes, Range runes since these sell fast and are almost always demanded, making their prices less likely to drop even with a huge influx of supply.
If you want to make Dofus Touch Kamas quicker, buying cheap Dofus Touch Kamas in a reliable store is a good idea. You can visit DofusTouch-Kamas to have more guides and methods about this. Also, DofusTouch-Kamas is the professional Dofus Touch Kamas sales store, you are free to purchase from dofustouch-kamas.com if you need.
There are so many reasons why trading at DofusTouch-Kamas makes perfect sense. We offer the best prices for Dofus Touch Kamas and provide our friendly community with multiple payment options and 24 x 7 live chat support. We have been keeping our members and their trades safe. Buy cheap Dofus Touch Kamas instant and considerate friendly service on DofusTouch-Kamas.
Click here for more details.